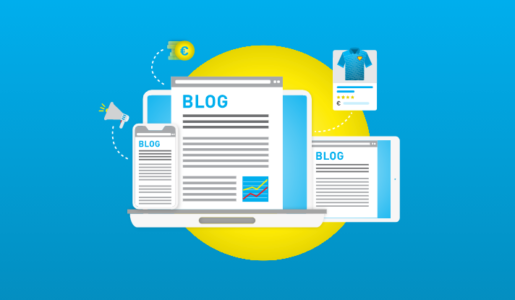 This content guide is like a table of content to all of our blog posts. Everything we have written in a nice and structured way 🙂 Where to start? This article should be read by everybody who is working with Shopping Ads: MUST-READ: The 3 Shopping Ads Ranking factors The 3 Shopping Ads Ranking Factors framework is...
Read more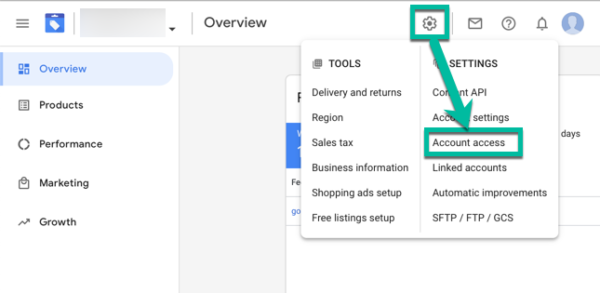 The confirmation email for a switch to Producthero CSS needs to be sent from an email address that has Admin access to the Merchant Center. It is very easy to check if you have admin access with your email address: Sign in with your email address to the Merchant Center you want to switch: https://merchants.google.com/ Check if...
Read more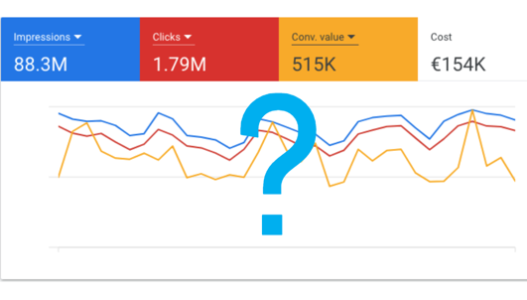 When you switch to Producthero CSS, you get a 20% discount on your CPC bid. Depending on your strategy and settings you will notice higher volume or improved profitability in your Google Ads account. Thousands of merchants that already switched to Producthero CSS experienced this already. But what if you do not see the effect of the...
Read more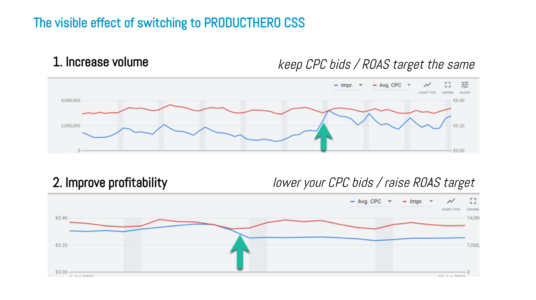 We have already switched thousands of merchants from Google Shopping CSS to Producthero CSS. All these advertisers have 20% discount on their CPC bids compared to when they advertised via Google Shopping CSS. But how do these merchants see this in their campaigns? In this article we show you with the help of some examples.  We wrote...
Read more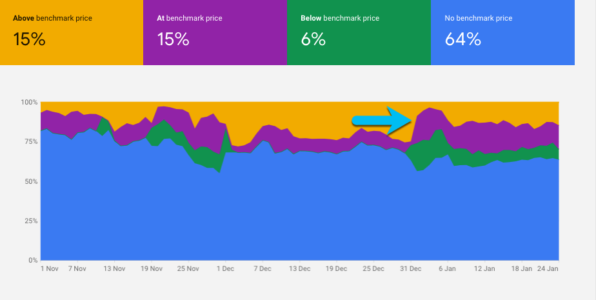 Ever wondered why Google has added Price Competitiveness reports to your Google Merchant Center? It is because your price position has a big impact on the performance of your Shopping campaigns. In this article we show 3 interesting cases that explain changes in performance using price benchmark data.  There are two ways your price competitiveness influences your...
Read more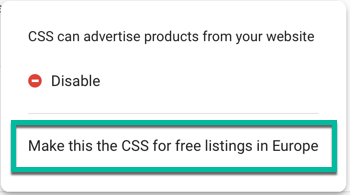 Google Free Listings are a great way to get free traffic to your products. To include your products in Google Free Listings you need to have a Google Merchant Center. But what if you advertise via a Google CSS Partner? No problem, you can use your CSS partner merchant center to add your products to the free...
Read more