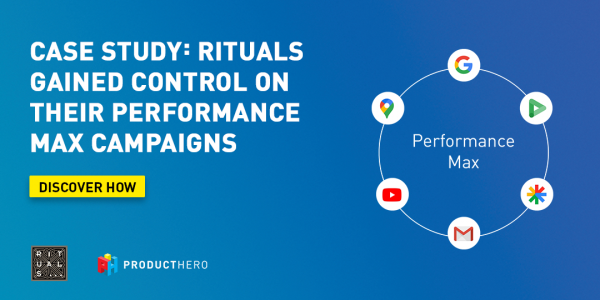 "By using Producthero as a CSS and their additional tools we gained more control on our SSC and Performance Max campaigns. This helped us to significantly increase our volume and visibility on the Google search engine."
Read more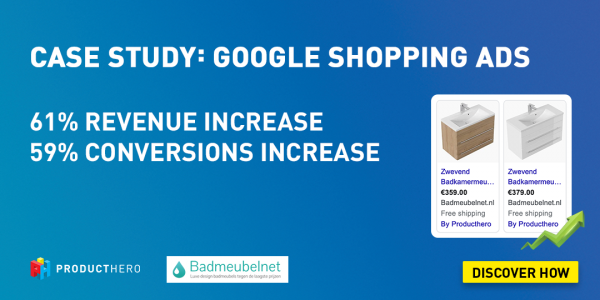 "With the title optimizations, we can create so much more volume, which is why I deploy it with other e-commerce clients as well. The advantage of the Producthero Optimizer is that you can immediately see the product performance and search volume."
Read more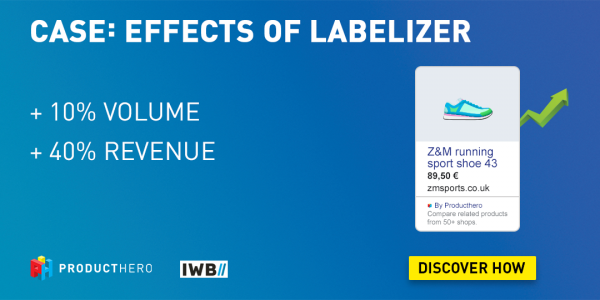 "Since IWB offers Producthero's solutions, we are always able to improve the results of shopping customers. I'm really happy that Producthero also listens to ideas to improve the tools, and to see how they implement requests for product changes."
Read more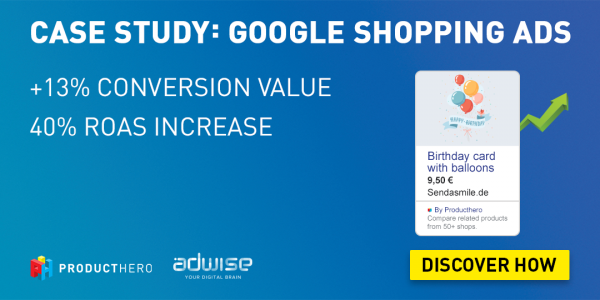 "We have moved all our shopping advertisers to Producthero Premium CSS to get a better position in the bidding auction. And, because of our constant search for innovations to help our clients digitally mature, we offer the Producthero tools to them as well to optimize their shopping campaign management."
Read more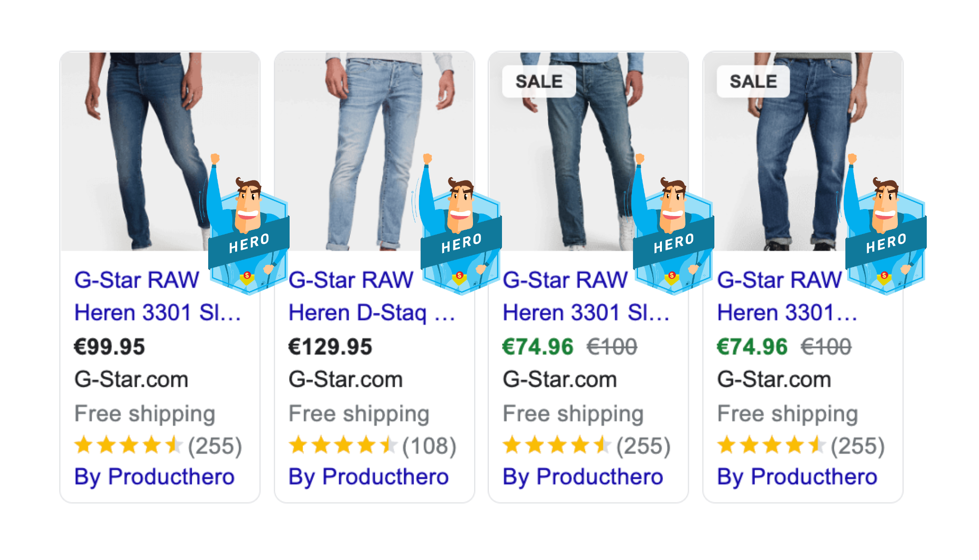 In times when Google increasingly removes the possibilities to optimise campaigns, it is interesting to look at how data and segmentation is becoming increasingly important to improve the results of shopping ads. G-star tested using Producthero Labelizer in some countries and saw a significant difference between the countries where these optimizations were applied and where they were...
Read more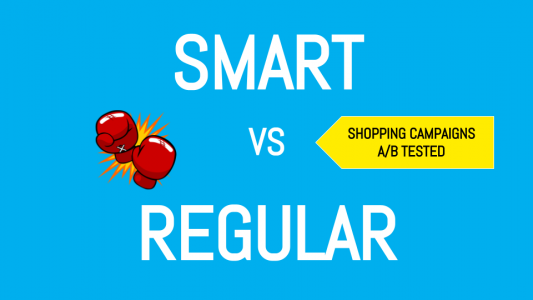 Producthero had the opportunity to split test Smart Shopping campaigns together with a group of advertisers. We enabled several advertisers to run a campaign experiment to answer the question: do Smart Shopping campaigns outperform regular Shopping campaigns? The results differ between advertisers, but in almost all cases the smart shopping campaigns outperformed the regular shopping campaigns. This...
Read more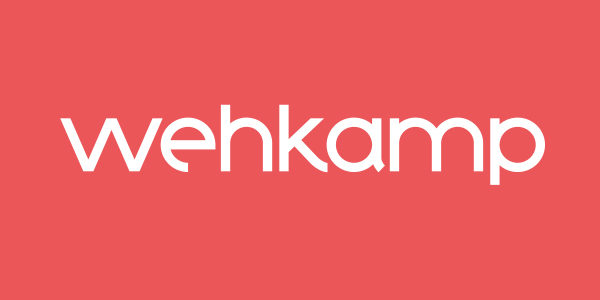 Wehkamp (top 5 e-Commerce player in the Netherlands) boosted the visibility and performance of their Shopping Ads using Producthero Optimizer. In an isolated test the impression volume of the optimized products doubled while staying within their ROAS objectives. Mitch Komen, PPC specialist at Wehkamp: Producthero Optimizer has yielded great results. In a structured environment, we have access...
Read more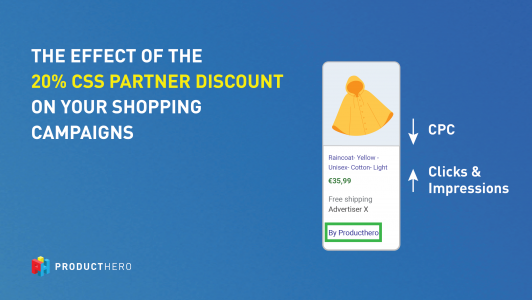 Boost your Shopping campaigns with a 20% discount on the cost-per-click when switching from Google CSS to a CSS partner. Learn how this discount improves your visibility and strategies to either increase your campaign volume or improve profitability. Also discover how automated bidding strategies can benefit from this discount.
Read more