Are your Shopping campaigns ready for the peak?
Peak Month has started! Are you ready? What can you expect from this year's peak? In this article we share some numbers and insights. And 3 valuable tips to ensure your Shopping campaigns are ready for 2021's holiday peak. 
The 2021 peak: what can we expect?
Last year, online retail had its biggest peak season ever, with global digital sales growing by 50%.
This year, the holiday retail peak in Europe is anticipated to continue growing, with ecommerce alone forecast to rise 11.3%.
The start: Singles Day
We kick off with Singles Day (November 11). There is an opportunity here: On Singles Day the search product search volume is 83% of the size of Black Friday, while the CPC's are 20% lower (according to Google).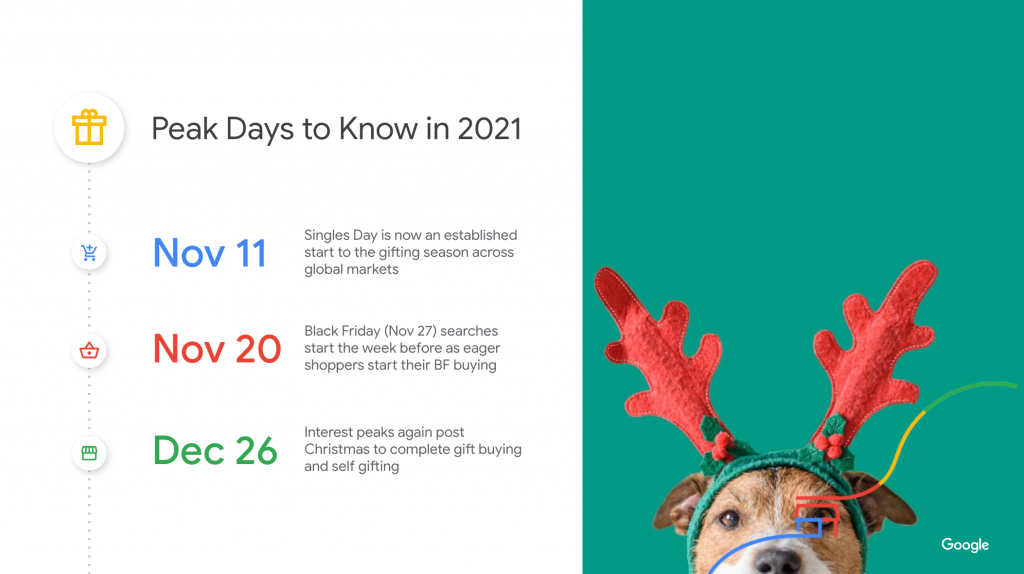 2. The peak: Black Friday
Don't think of Black Friday as a day, but as a Month.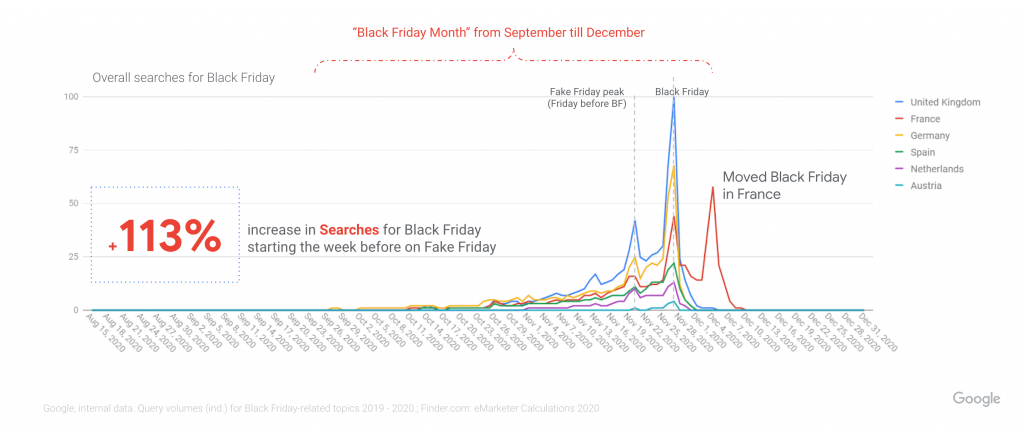 3. The tail: End of season
Don't close down too early. After Black Friday there is still a high demand period with lower CPC's:

Are your shopping campaigns ready?
1. Make sure all your shops/countries run with a CSS partner
There's no other time of year the 20% CPC bid discount is more welcome than during the holiday season. If you have not yet switched all your clients/shops/countries, you are at a great disadvantage compared to your competitors. If there are any shops or countries that are not yet running on Producthero CSS, submit them now. Connecting an extra shop country is only €19 per month, so that pays for itself quickly. After submitting, the Merchant Center can be switched within one working day.
2. Use Smart Shopping combined with Producthero Labelizer
Our research has found that in almost all cases Smart Shopping campaigns perform better than regular shopping campaigns. Set ROAS target(s) that meet your business goals and at the same time bring you enough volume.

However, we found that the Smart Shopping algorithm has its inefficiencies: lots of products are "sleeping" and around half of your spend goes to products that underperform. Now is the time to start using the Smart Shopping campaign refinement of Producthero Labelizer. 
3. Check your budgets and use this free Budget Depletion Data Studio Dashboard
Analyzing 2020's peak, we saw that many advertisers were surprised by the demand and realized afterwards they had insufficient budgets. In that case the shopping campaigns did not run all day. This can be prevented by taking the right precautions and monitoring the budgets during the peak.
Budget checklist for peak:
Allocate budgets for the peak period, that are able to meet and grow with query demand during the retail season.
Analyse account data to identify gaps in click share during previous peaks, and assess your budget investment to capture missed traffic.
Review the Search lost IS (budget) column, which indicates what percentage of time ads weren't shown, due to insufficient budget, within the last 14 days.
Set up automated budget alerts to get notified when you are missing traffic in high volume periods.
Avoid Limited by budget campaigns. If your campaign is limited by budget, your campaigns will turn off early. As a result you may miss out on traffic and conversions.
Use this Budget Depletion Dashboard
This Budget Depletion Dashboard in Google data Studio will help you to check the % of campaign budget per day/hour to make sure your campaigns do not run out of budget.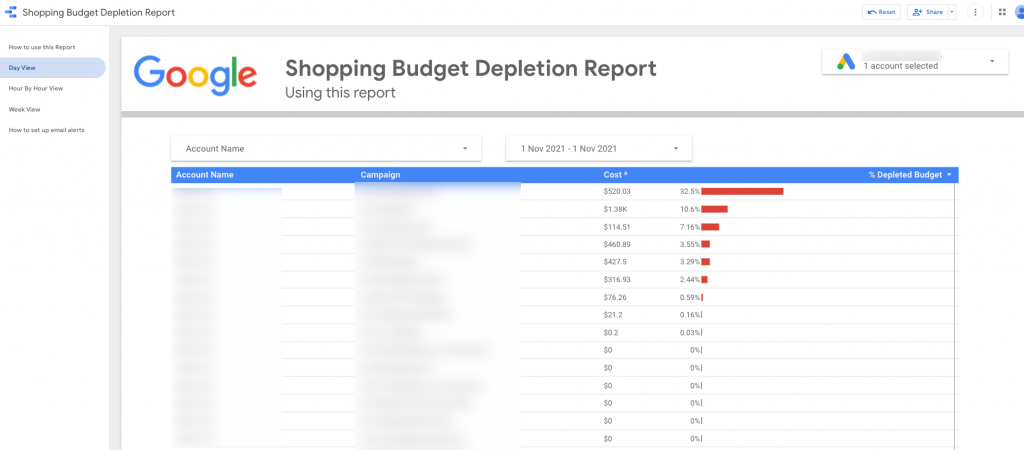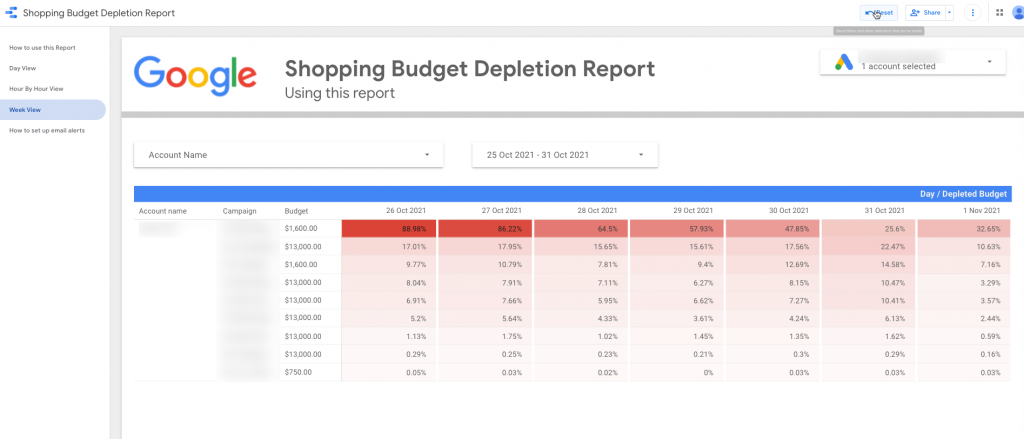 When should you use the budget depletion dashboard?
Suitable all throughout peak – but especially important on the days that are key to your business (Peak Days, Sales, etc) where driving as much revenue as possible is key
In the morning: check in on which campaigns ran out of budget yesterday
Throughout the day: monitor pacing and flag campaigns that are close to running out

We wish you all the best for this 2021's peak! Let us know if there is anything we can help you with!